News & Events
Here you will find our up-coming events in the community.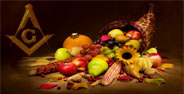 Informative Links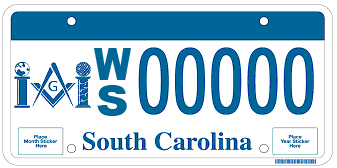 The masonic license plate is now available at your local DMV office. You can pick it up @ your local office or download the pre-populated form below in the format thats convienent to you.
Welcome

The Grand Master, Wardens, and Brethren of The South Carolina Grand Lodge of Ancient Free & Accepted Masons

will be hosting a

"Flap Jack Fundraiser "

MARCH 22nd, 2015

FROM 8AM - 10AM

LOCATION: APPLEBEE'S

7818 RIVERS AVENUE

NORTH CHARLESTON, SC

TICKETS: $7 (ADVANCE TICKETS AVAILABLE)

FOR ADVANCE TICKETS CALL 843 - 898 - 0357

FLIER FOR EVENT BELOW

WE ARE HERE TO SERVE YOU!
COME JOIN US FOR BREAKFAST

ALL ARE WELCOME!!!